Cattle may be viewed Saturday Mar. 17, or by appointment.

Lunch is served at noon on Sunday Mar. 18.

Sale begins Sunday Mar. 18 at 1:00 p.m.

Be sure to register with DVAuction if you plan on bidding online.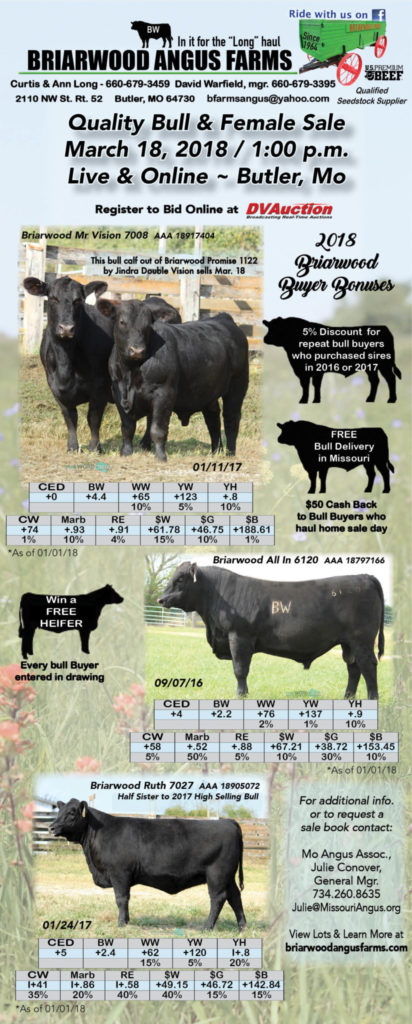 Every Year, our bull buyers are entered into a drawing for a free commercial Angus heifer with winner announced at the end of the sale!
New to our sale will be special discounts for our loyal customers…
"Congratulations to Dr. Long and the entire crew at Briarwood Angus on another successful sale!" –Auctioneer Clint Hunter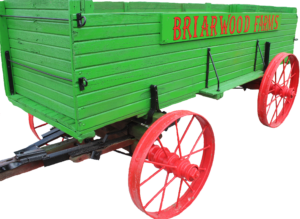 Ride along @BriarwoodAngusFarms 
©2017 Web Design by The Word's Out