Doc Long was recognized for breeding excellent Angus cattle since 1964. The award acknowledges his unwavering commitment to the breed, the Missouri  junior Angus Association members and the beef community at large.
See more photos from the Recognition Breakfast on our Facebook  page
2013 Clair M Kucera Prairie Landowner of the Year
Pictured above is the cherished, engraved marker welcoming visitors to Briarwood.
Read about the Longs' commitment to Angus youth and the NJAA Carcass Contest through their generous endowment to the Angus Foundation.
2011 Bates County Fair "Friend of Bates County 4-H" for years of his faithful loyalty to the fair.
Doc has distinguished himself as one who invests in the future of rural America through livestock, land and lives. As a doctor he works just as hard to help the rural community by providing an array of essential services to rural patients. He has cared for the same community for over 50 years, performing more than 10,000 surgical procedures, delivering more than 4,000 babies and admitting over 50,000 patients to hospitals. He independently developed a new tonsillectomy procedure that is relatively painless. Doc was recognized as the 2010 Missouri's Physician of the Year and also recognized by MU's School of Medicine for developing a residents' training program that teaches new physicians skills necessary for bringing comprehensive care to rural areas. Read more at Delivering Health Care to Rural America the Long Way.
And Doc Long is still going strong!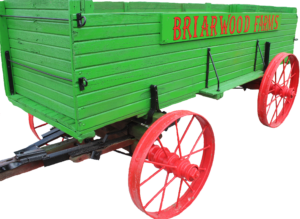 Ride along @BriarwoodAngusFarms 
©2017 Web Design by The Word's Out